Visit Bhutan and never miss a night home Stay living with typical Bhutanese families and children. The most interesting story and the people which you have probably never heard or seen in life are found.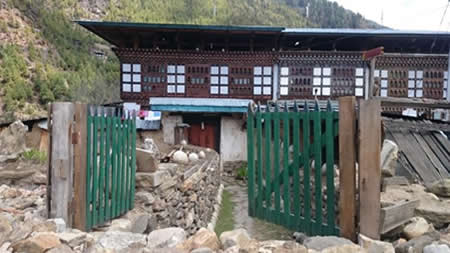 Parents don't speak / understand English and children are still in elementary school but we will still be able to share the stories, learn every day's life and see the daily challenges faced by them. Indeed they are the happiest in the land of Gross National Happiness. 
We the Zoid Jin Tour company offers a night home stay by developing from traditional Bhutanese hospitality concepts. We support the continuity of intangible cultural practices that are constitutive for the production of Happiness in Action.
 Meals in our farm houses are never like in anywhere, probably the best.
You will have an opportunity for: 
 Hot Stone Bath 
meeting interesting Bhutanese locals and hiking through fields of seasonal crops
Hand picking local available fresh fruits
Tasting particular family special local dishes, handing over cloths, pens and pencils to some of the kids
clicking pictures, joining the family for meals